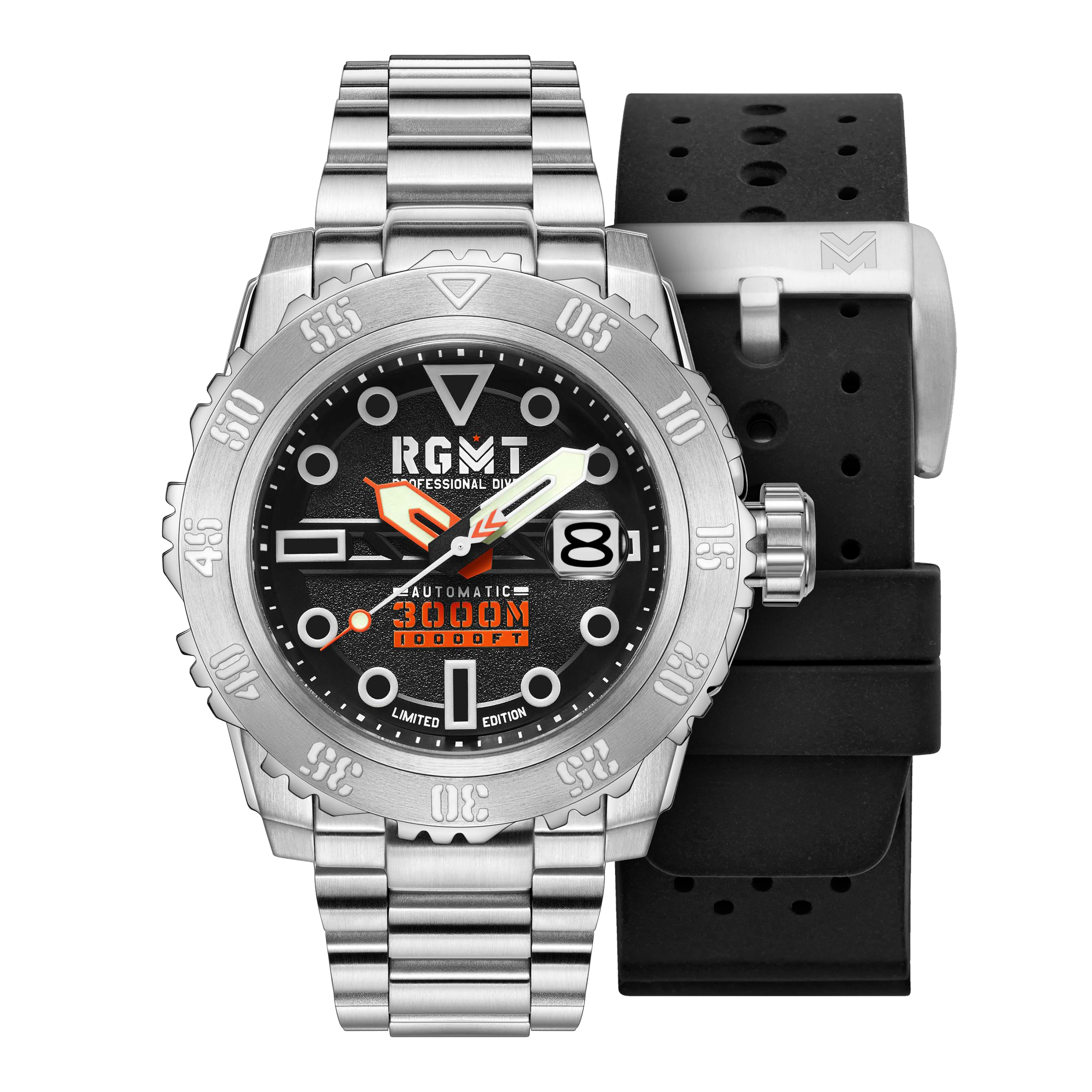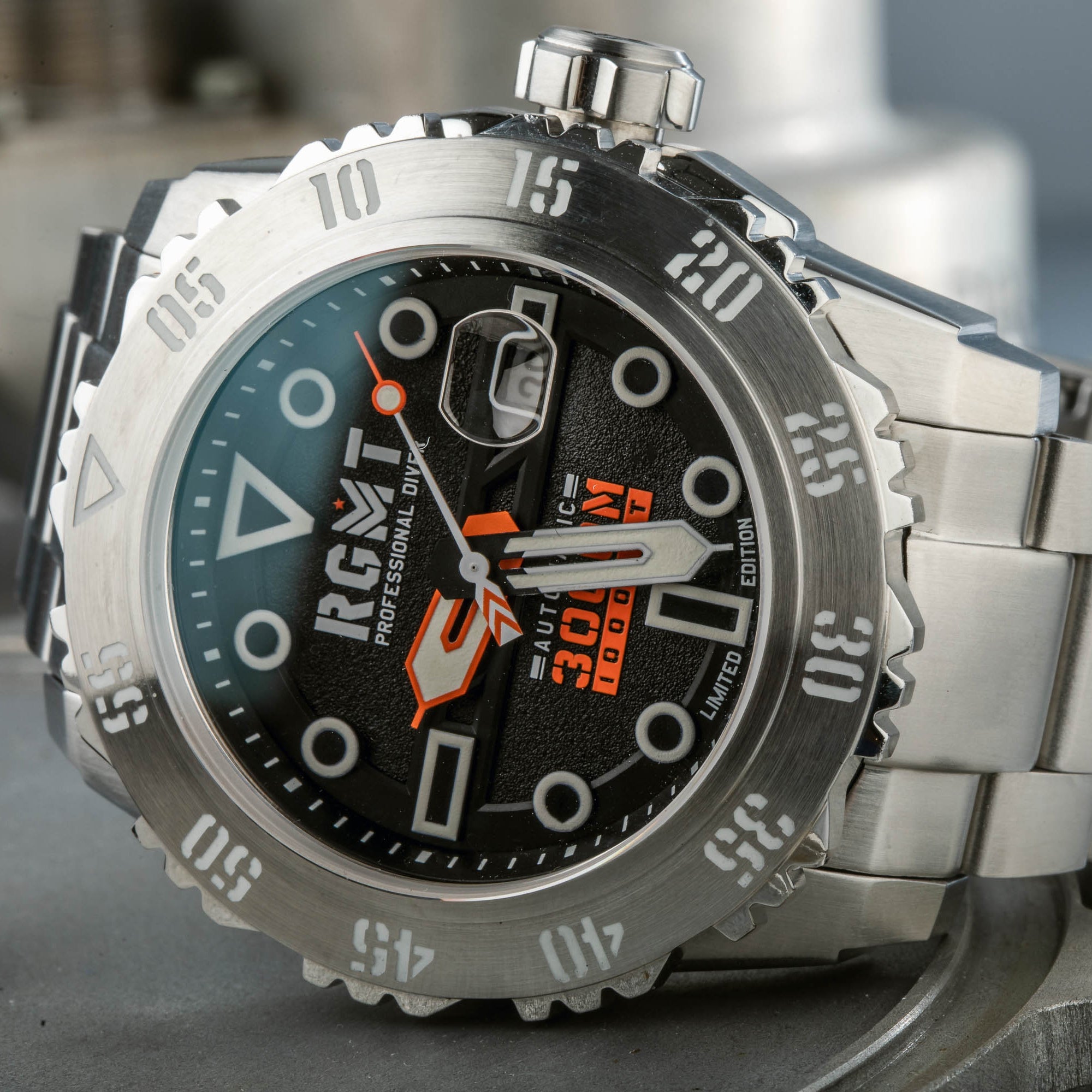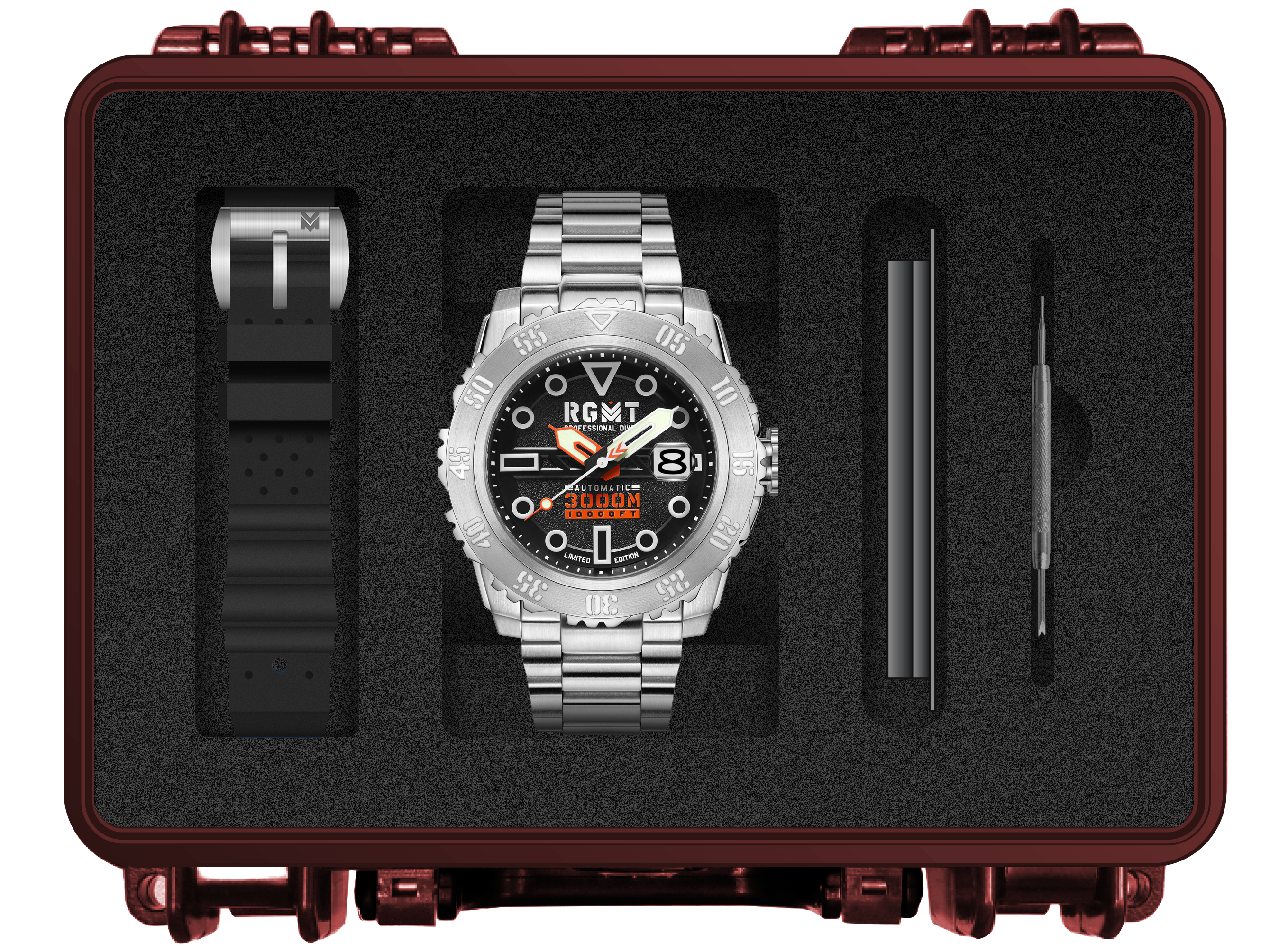 RGMT Ohio Men's Japanese Automatic Black Watch RG-8034-11
---
Possibly our most groundbreaking timepiece to date. An immense 3000 Meters of water resistance jammed into an incredible feat of watchmaking engineering.
ABOUT OHIO Automatic
The OHIO is a remarkable timepiece. It has almost indestructable build and yet somehow manages to accommodate its own dedicated purpose as a wearable functional yet supremely robust timepiece.

The OHIO takes its name from the awe-inspiring might and resilience of the US Navy's OHIO class nuclear-powered ballistic submarines and are the largest submarine ever to serve the Navy.

With an incredible water resistance of 3000m - or 10,000 feet of water resistance - the watch is untouched and is one of the very few timepieces in the world engineered to sustain such incredible depths and to function as a timepiece.

From cutting-edge marine grade engineering to ample luminosity, rock solid manufacture, and a scratch-resistant sapphire lens - the watch is truly a feat of watchmaking designed to test the limits of manufacture, unlike any other timepiece.

The OHIO comes equipped with a separate stand durable rubber strap - and is housed in a custom-built dry box for mil-spec purpose and functionality Produced in a limited quantity of 1600 pieces.